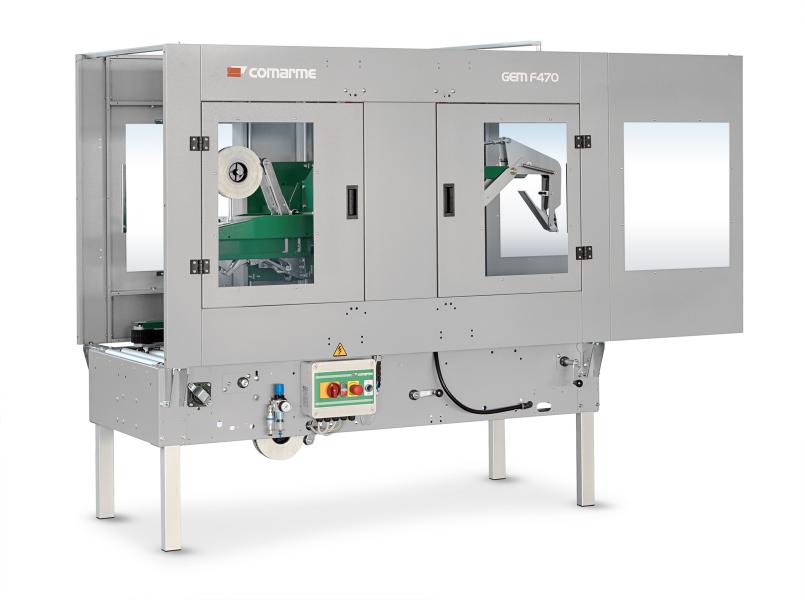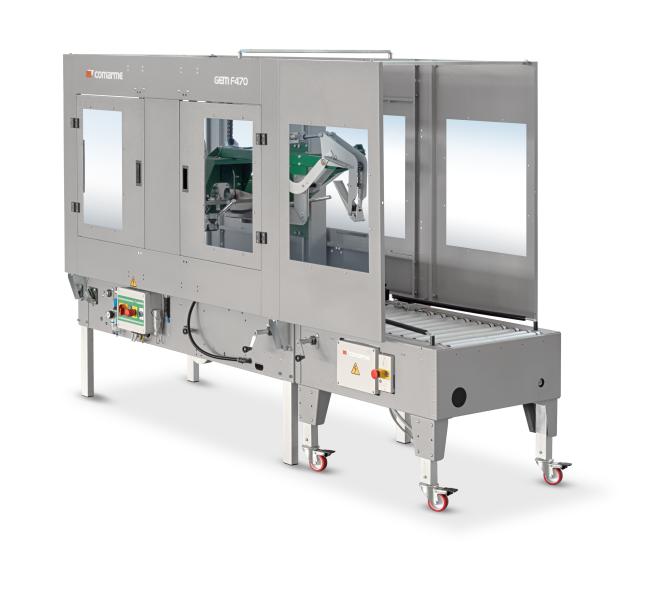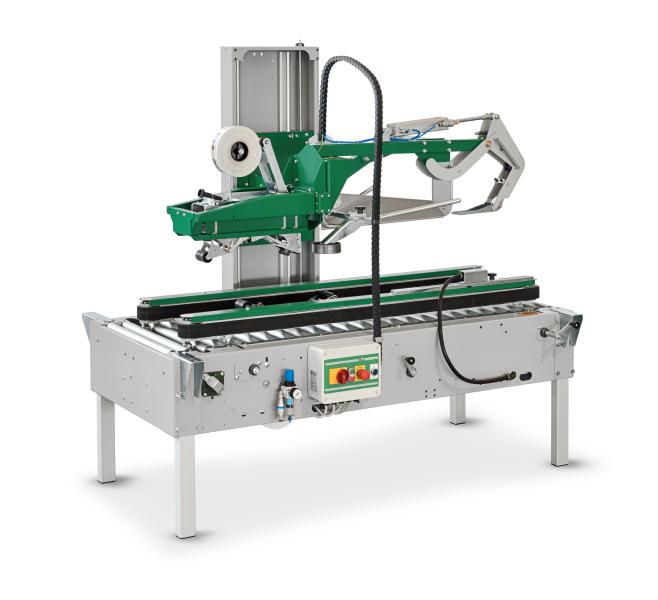 GEM F470 is an automatic carton sealer with manual dimensioning and flap closer. It folds automatically the four upper flaps and seals with auto-adhesive tape the top and bottom of batches of uniform size, American-type boxes. The upper taping unit has a patented system which, by regulating a spring, enables the subsequent weight on the box to be preset and therefore any differences in height of the boxes to be absorbed. The boxes are fed by lateral conveyor belts, driven by a single motor thus optimizing even sliding of the boxes and ensuring perfect alignment of the upper and lower flaps which in turn guarantees perfect sealing. Adjustment by means of hand wheels is easy and fast, enabling use by non-specialist operatives.
The
GEM F470G
 model comes with an upper carriage floating system which offers a number of advantages:
The overfilled boxes can be taped without any problem.

Floating on hard cardboard facilitates the closure of the lateral flaps.
With the floating system it is possible to lift the upper head group to the maximum limit to replace the tape in the lower head, exploiting the floating cylinders. Once the operation has been concluded, the cylinders return to their original position and it is no longer necessary to adjust the height of the upper taping group.
GEM F470/F470G.pdf